CrossFit Ironside – CrossFit
Bench Press (5×10 @ 60% of 1 RM)
Metcon (AMRAP – Reps)
Partner Up!
4 Rounds:

Min 1: ME Calorie Row

Min 2: ME Hang Power Cleans

-Rest 1 min-
Rx+ 155/105

Rx 115/75

Foundations 75/55
Partner Up! 1 Person starts on the rower the other on the cleans after the min is up switch then rest 1 min. Total up teams reps and enter into wodify.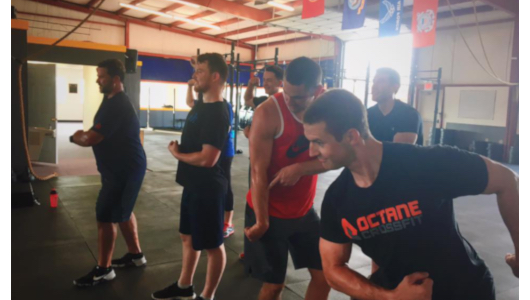 Un-Fun-ctional Friday Returns! And as always we will be working the glory muscles! Option 1: Superset DB curls and skull crushers. Option 2 Superset w. sit-ups and reverse crunches. 4 sets each! Pick your poison and remember the goal is to get swole!